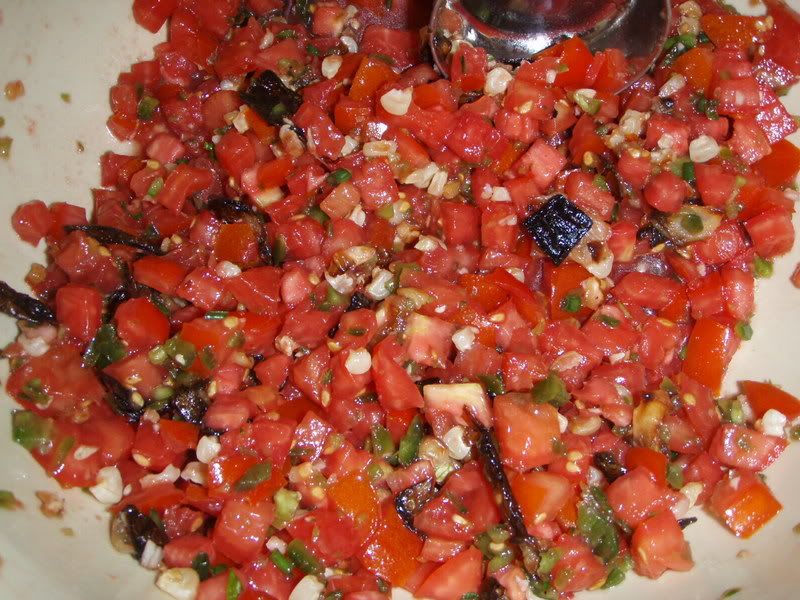 1 pound of roma tomatoes
4 jalapeno peppers
3 cloves of garlic
2 tablespoons fresh parsley, chopped
2 tablespoons fresh chives, chopped
2 ears of corn
1 large vidalia onion
salt
lime juice
Dice tomatoes and set aside.
Chop peppers and garlic and process in food processor until finely chopped.
Grill ears of corn until carmelized and a nice char is on the corn. Cut kernals off the cob.
Coarsley chop the onion, toss with olive oil and broil until carmelized.
Mix all ingredients together. Add salt and lime juice and mix again.
I also canned about 6 jars of this recipe.