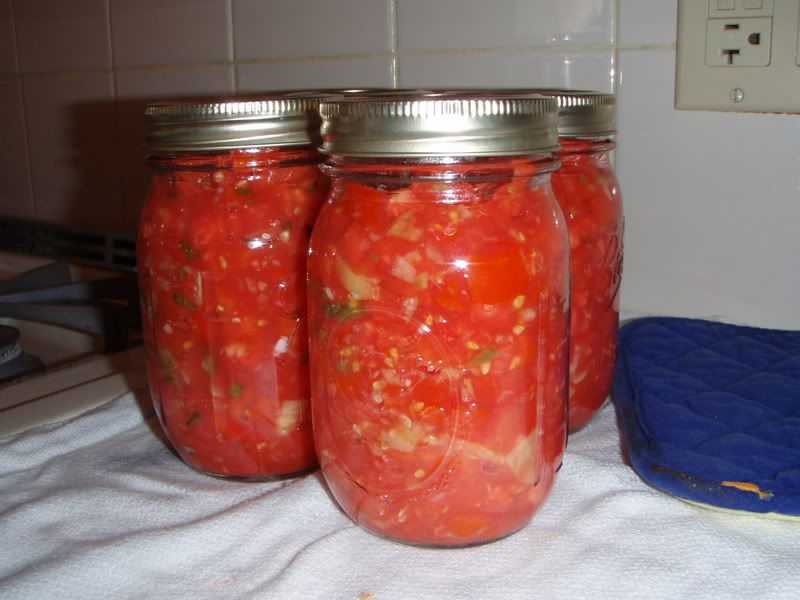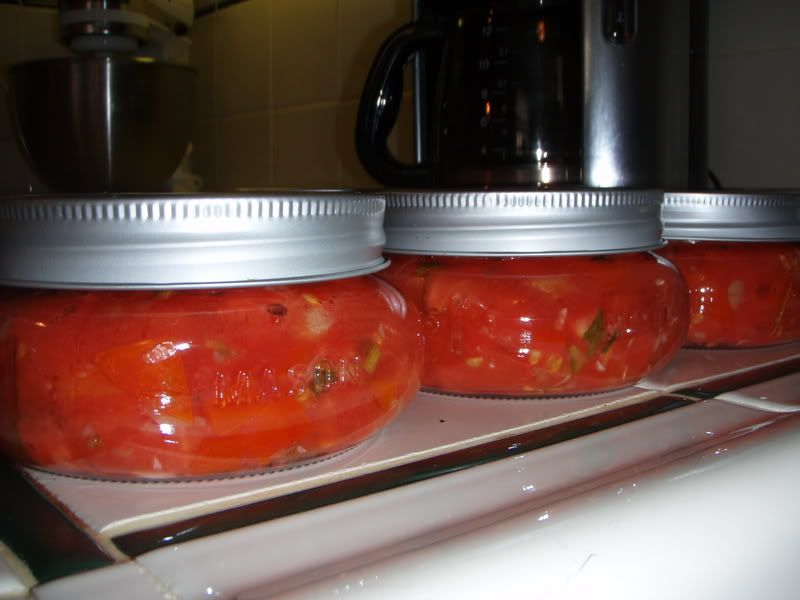 I started making my salsa. This first recipe is the basic recipe, but very fresh and with lots of flavor. I'm canning my salsa, so I'm making huge batches at a time...
5 pounds of roma tomatoes
6 jalapeno peppers
10 banana peppers
8 cloves of garlic
5 tablespoons of fresh parsley, chopped
3 tablespoons of chives, chopped
The juice of 2 limes
3 tablespoons of sea salt
Chop the roma tomatoes and set aside.
Coarsley chop the peppers and garlic and process in a food processor until chopped.
Mix the tomatoes with the peppers/garlic. Add the parsley, chives, lime juice, and sea salt and mix.
Fill glass jars and hand-tighten the lids. Process in boiling water for 10-12 minutes. Remove from water bath and allow to cool. Jars should be sealed once the button is no longer raised.
I'm going to add roasted corn and onions to a batch tomorrow...I'll post pics!